Pinetree Hill (松岩轩)
Open For Sale Now.
Showflat Opens Daily.

Book Showflat Appointment Now (1 Day Advance Notice)
Brief Project Information
| | |
| --- | --- |
| Project Name | Pinetree Hill (松岩轩) |
| Developer | United Venture Development (No. 5) Pte. Ltd. |
| Description | Condominium housing development comprising 3 blocks of 24-storey residential building with basement carpark, swimming pool, communal facilities and landscape deck on Lot 07402W MK04 at Pine Grove (Bukit Timah Planning Area) |
| Site Area | Approx 242,568 sq ft / 22,534.7 sq m |
| Payment Scheme | Normal Progressive Payment |
| Tenure | 99-year leasehold w.e.f. 12 September 2022 |
| Total No. of Units | 520 units |
| Expected TOP | 30 September 2027 |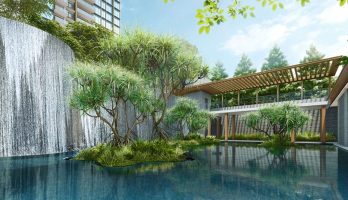 UOL Group Limited is a Singapore-based real estate development and investment company. Established in 1963, it has become one of the leading property developers in the country, with a strong presence in the residential, commercial, and hospitality sectors.
The developer has created several notable residential projects in Singapore, including Avenue South Residence, Watergardens at Canberra, Clavon, The Tre Ver, Amber 45, Principal Garden and The Clement Canopy just to name a few.
Additionally, UOL has a significant presence in the hospitality sector, with luxury hotels such as Pan Pacific Hotels Group and PARKROYAL Hotels & Resorts in its portfolio.
UOL is committed to sustainability and has implemented several Eco-friendly initiatives in its developments. It has been recognized for its sustainability efforts and was awarded the BCA Green Mark Platinum Award.
In June 2022, a joint venture between UOL and Singapore Land Limited (SingLand) was awarded the site for Pinetree Hill at Pine Grove in a public tender, emerging as the top bidder among four others, with a tender price of $671,500,800, translating to $1,318 psf per plot ratio. The developers' bids were closely contested, with only an $800 difference between the top two.
Pinetree Hill's average launch price is expected to be around $2400 to $2500 per square foot.
The development offers a range of unit types, from the popular 2 Bedroom for investors to 5-bedroom units for home-stayers.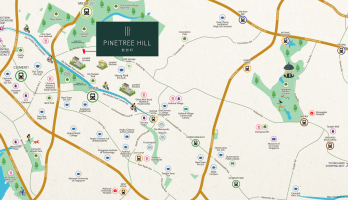 Pinetree Hill Location Map
Pinetree Hill is located in Pine Grove, next to Pandan Valley Condo. It is the former site of NEXUS International School, which relocated to its new campus at Aljunied Walk in January 2020.
This new luxury residential development is less than a 10-minute walk to Dover MRT Station (EW22), which is on the East-West Line, one of the first two MRT lines in Singapore.
One stop away is Buona Vista MRT Interchange (CC22 EW21), an interchange between the East-West and Circle Lines, where One-North Business Park is situated. This interchange is particularly useful for Pinetree Hill's future residents who commute to their workplaces across Singapore.
Ulu Pandan, where Pinetree Hill is situated, is a matured estate under Bukit Timah planning. The URA's Master Plan earmarks it for more residential development in the future, with a mix of both private and public housing.
There are various supermarkets and grocery stores such as Cold Storage at Jelita Road, Sheng Siong Hypermarket, and NUTC FairPrice at block 352 Clementi Avenue 2, as well as a wet market and hawker centre for amenities.
Pinetree Hill's location within 1km of the famous Henry Park Primary School and Pei Tong Primary School is a significant advantage for future parents.
For residents who commute by private transport, Pinetree Hill condo is a short distance drive from major arterial roads such as Clementi Road and Ulu Pandan Road. Both roads allow residents to connect easily with the Pan-Island Expressway (PIE) and Ayer-Rajah Expressway (AYE), as well as towards the Orchard Road direction.
You can discover more about the nearby amenities by referring to our location map for Pinetree Hill.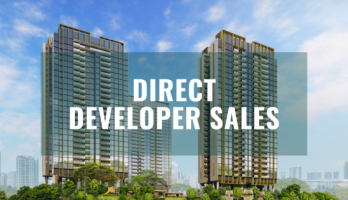 Singapore property purchases can be an arduous and complex process due to various cooling measures implemented by the government in recent years, particularly for existing homeowners who will incur additional buyer stamp duty taxes when buying new properties.
To arrange your viewing of the Pinetree Hill showflat, simply complete our online appointment form and we will respond within an hour of receiving it. Alternatively, our showflat hotline at +65 6100 1116 offers another convenient method of scheduling an appointment before visiting Pinetree Hill showroom.
The developer is taking measures to prevent COVID-19 from spreading within their showflat and is instituting strict crowd control measures.
Please be aware that we require one day's advance notice if you would like to visit our Pinetree Hill showroom, in order to ensure there is sufficient manpower at the showflat.
At Pinetree Hill Singapore, our mission is to offer accurate prices that you can rely on. There will be no commission payable when purchasing through us and all balance units will be sold on a first come, first-purchase basis.
Please be aware that phone or text reservations of units are limited to two hours and require prior management approval.
Note that prices listed on this official site may change at any time without prior notification.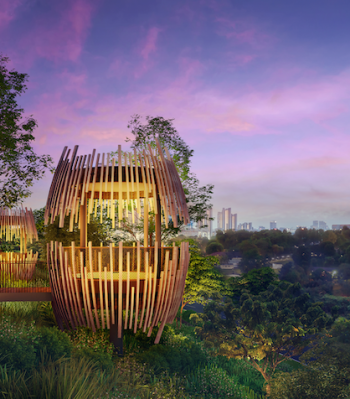 In June 2022, a joint venture between UOL and SingLand won the tender for Pine Grove through a Government Land Sales (GLS) exercise, at a bid price of more than $671 million. It attracted a total of 5 bids from various developers.
With a land size of 242,560 sqft, this translated to $1,318 per square foot per plot ratio, with an expected breakeven price of close to two thousand per square foot. It is one of the land parcels released by the authority, with another adjacent parcel on the reserve list.
Once completed, Pinetree Hill condo will consist of 520 residential units, spread over 3 towers each 24-storeys tall. It comes with full condominium facilities such as a clubhouse, function room, indoor gym, 3 swimming pools as well as a tennis court.
Due to its elevated ground, Pinetree Hill offers an unblocked view towards the Bukit Timah precinct as well as the southwestern part of Singapore.
All 3 towers are North-South oriented and occupy less than 30% of the land site, a signature of UOL's development. It offers great cross ventilation and avoids the harsh afternoon sun from entering the unit, which allows residents to save on their utility bills.
In terms of unit mix, Pinetree Hill consists largely of units for owner-occupied purposes. It will range from 2-bedroom to the popular spacious 5-bedroom with a private lift. Each unit is smart-home enabled and fitted with top-notch fittings and appliances mainly from Europe.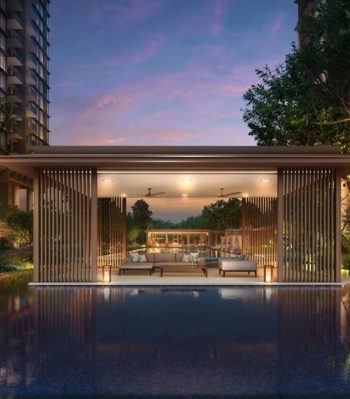 Easy Connectivity To Town and Withink 1km to Henry Park Primary
Being situated in a mature private residential enclave, Pinetree Hill Singapore is highly anticipated to enjoy strong pent-up demand from the surrounding neighborhood, as there has been no new launch in this estate in recent years.
Other strong attributes of the site include its close vicinity to Henry Park Primary School and Pei Tong Primary School. As for lifestyle amenities, Holland Village, The Star Vista, and Rochester Mall are nearby.
There are two pedestrian gates within Pinetree Hill condo. The main pedestrian gate provides easy access to Dover MRT Station, which is located approximately 850 meters away. The second pedestrian gate, which is located along Pandan Valley, will allow future residents access to Ulu Pandan Road, where various public buses are available. It is also 6 bus stops away from the future Maju MRT Station (CR16), the phase 2 of Cross Island Line, which is due to complete in 2032.
Readers can view and download our Pinetree Hill e-brochure and Pinetree Hill floor plan for easy reference.
Interested parties of Pinetree Hill can explore more on the project details on the web portal, together with its site plan and elevation chart, which show the unit distribution in this condo.
After the VVIP preview sales, the balance unit chart of Pinetree Hill is updated periodically. Always refer to this site for the latest availability unit.
You can also fill up the contact form to find out more or to view our Pinetree Hill showflat.
Holland Village is located in Singapore, just five minutes away from the tranquility of Pinetree Hill. It's a popular tourist destination and for locals. Holland Village, over its long history, has become a place of intrigue that is popular with both locals and tourists.
It's history dates back to the early 1900s, when it was a plantation area with lush greenery. Holland Village was shaped by the Malay and Chinese community who used its fertile soil to farm and cultivate. This integrated culture helped Holland Village become a diverse and welcoming community.
The origin of "Holland Village", which adds to its mystery, is a mystery. Local legend says that this charming village is named after an Englishman called Hugh Holland, an architect, who was one its first residents. However, another theory claims it was named after Dutch settlers, who lived here in colonial times. The village's mysterious name is part of its charm.
Holland Village is a beautiful architectural jewel that shows off its rich history. Heritage shophouses, traditional buildings and preserved heritage coexist in harmony with modern structures. This creates an interesting juxtaposition between old and new. It adds depth and dimension to the community and shows how it has evolved over time.
Holland Village is a culinary haven that will delight visitors with its varied culinary offerings, from local delicacies sold at hawker centers to international cuisine served up at fine restaurants – everything for every palate here can be found. Food enthusiasts will experience Singapore's rich food culture first-hand!
Ghim Moh Market and Food Centre
Ghim Moh Market and Food Centre of Singapore stands as an invaluable symbol of its vibrant culinary culture, situated just five minutes away from Pinetree Hill's scenic splendour.
The market has an interesting history dating back to its establishment as one of Singapore's earliest hawker centers in the 1970s. While initially intended as an affordable dining solution for local residents, today the market attracts foodies from across Singapore as a culinary haven.
Ghim Moh Market and Food Centre offers foodies a tasteful paradise. Boasting an amazing array of hawker stalls and vendors selling mouthwatering dishes representative of Singaporean cuisine's depth and breadth; from delicious sizzling satays to aromatic laksa soup – each visit promises an extraordinary gastronomic adventure!
Ghim Moh Market offers many tasty delicacies, but one stands out: Ghim Moh Chwee Kueh is one of the most beloved Teochew snacks ever created: soft steamed rice cakes topped with flavorful preserved radish (chai poh) made perfectly by experienced hawkers – evidenced by long queues at peak hours as proof.
The Food Centre perfectly captures Singapore's multiculturalism. Here, diverse culinary traditions from Chinese, Malay, Indian and Western cultures come together in harmony to offer visitors a feast of flavors from all corners of Asia – each dish telling its own tale while reflecting upon Singapore's vibrant history and heritage.
Beyond their delicious treats, it also foster a strong sense of community and camaraderie. Regular patrons form close ties with friendly hawkers while the lively atmosphere offers neighbors a space where they can connect over shared meals – adding an extra dimension of charm to dining experience.
Ghim Moh Market, with its roots firmly established in tradition, has evolved over time to meet the everyday needs of its surrounding community. Now featuring fresh produce stalls as well as meat and seafood stands, the market offers convenience and accessibility for residents living nearby.